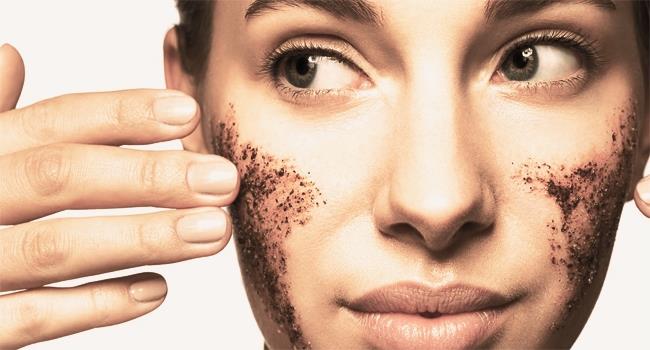 Cleansing, toning, moisturizing your skin on a daily basis is the basic skin care which one can give to their skin. Most people advocate this theory for maintaining our skin or taking care of it. However exfoliation is an important part of the skin care regime which should also be incorporated in the process. It should not be done on a regular basis but it should be done once or twice a week.
Exfoliation is a process which helps improves the skin surface as it gently and deeply removes the dead skin cells from the upper layers of the skin which is exposed all the time. It is good for both men and women. We can get this by using coconut body scrub or the synthetic ones and help repair and rejuvenate your skin.
These natural body scrubs are very helpful in removing the dead skin cells. Most of the exfoliating packs or natural body scrub which is made at home should have an exfoliant, oil and fragrance. An exfoliant is a substance which helps in rubbing or abrading the skin so that the dead skin cells can be rubbed away from the upper layer of the skin and as a result gives better looking soft and supple skin. Exfoliant materials like salt, sugar, rice bran, oats flour, kernels of apricot or jojoba beads gives good exfoliating experience. The oil is used so that it can help keep the exfoliant together and mix them so that it is easily applied to the skin. Olive oil, vegetable oil and other skin friendly oil can be easily used to mix these exfoliants.
For the fragrance, essential oils are used like the rosemary oil, spearmint oil, lavender oil and others. Synthetic fragrances can also be used. Depending upon the budget and cost, one can decide upon such fragrant oil. The primary benefit of such exfoliating body scrubs is that it gives a softer skin and a more refreshed and clean skin. One can also visit a spa or salon for such skin treatment, however it will cost much lesser and cheaper if done at home using the available ingredients for making such exfoliators. Therefore try making one at home and indulge in their goodness.
Most of us ignore our skin and let it bear the brunt of the harsh weather condition; manmade pollution, harmful UV rays and other substances which attack our skin on a regular basis. However we let these elements harm our skin and in the process lose the glow or charm. With time and age, our skin gets affected and deteriorates. However if we take out time for ourselves in indulge ourselves a little and take care of our skin, we can easily have clean and smooth skin surface which radiates and glows.