Gomez and Grande's relationship get into ties within a year
On 15th May 2021, Ariana Grande secretly married her partner Dalton Gomez, Los Angeles real estate dealer. The couple was seen together publicly first in February and then got engaged shortly before the holidays. Their first wedding photographs were published in Grande on the 26th of May, this photograph was taken by Stefan Kohli. The photos provided a close-up look of the two.
Gomez has been dating Ariana Grande for almost a year publically or maybe longer secretly. Grande has been nominated for three Grammy awards- one of them is Best Pop Solo Performance, the second one for Pop Vocal Album for Positions, and the third for Best Remixed Recording. The duo might be seen this year after their marriage for their first Grammys award function. This means their first red carpet appearance as a couple. Gomez had been Grande's lover for many months but the couple kept their romance a secret.
Grande and Dalton Gomez were even quarantined together as per TMZ. During that time Gomez even appeared on Grande's social media page. On May 8, 2020, the singer launched her new music video "Stuck With U". In this video she expressed her romantic life. On May 26, 2020 Grande officially announced her love life with Gomez. As news broke out in the market about Gomez and Grande's relationship, Gomez made his Instagram private for a short time.
Gomez – a luxury house realtor
Gomez got brought up in southern California and started his career by working in the premium real estate sector for 5 years where he worked with A+ list purchasers and sold multi-million dollar houses.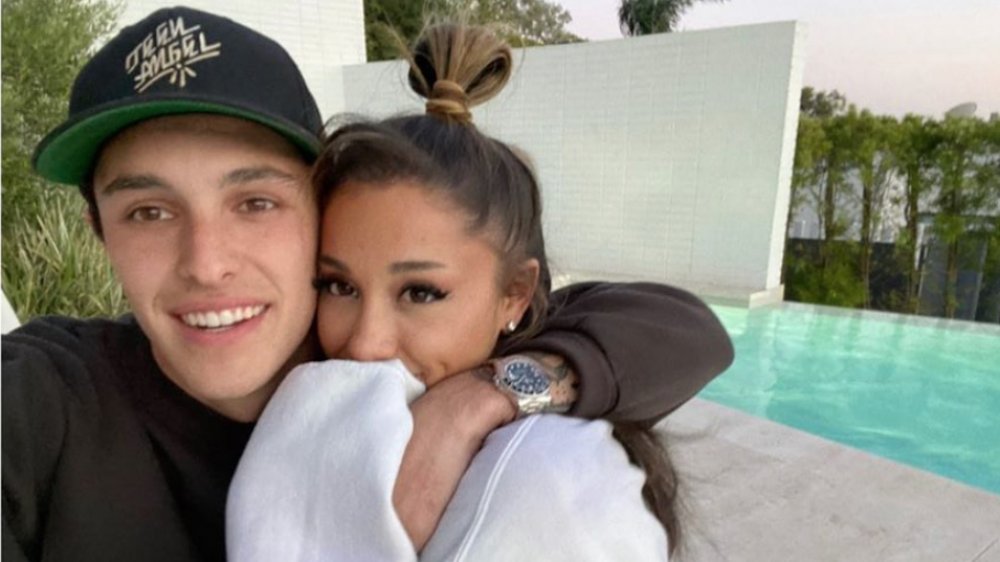 Grande and Gomez Marriage
On 17 May 2021, Gomez and Grande married over the weekend in her Montecito home as per grande's spokesman. This beautiful couple got married within a year of their first public appearance. The insider told that it was a private ceremony attended by less than 20 people and was quite informal just the wows exchange. Venue was decorated with hundreds of white blooms as couples wanted it to be very simple and elegant. On May 26, Grande posted some photographs of her wedding on Instagram. She confirmed a few things about her marriage as well like the wedding date was sent on15 May and Vera Wang designed her wedding gown.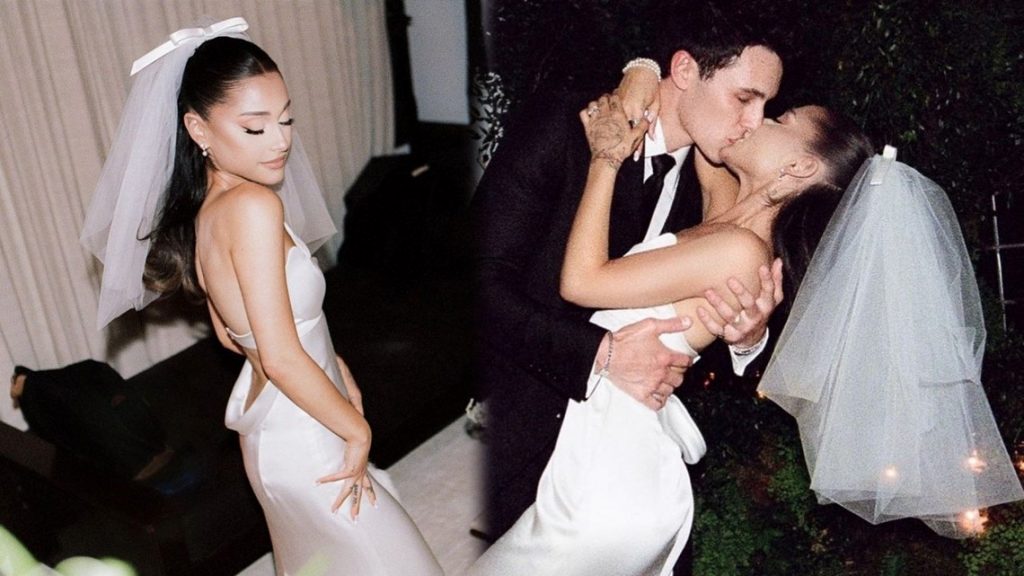 Gomez gifted Grande a pearl & diamond ring in engagement & a platinum diamond band in wedding
Grande officially announced their engagement on December 20 by posting her photograph showing her ring in the hand. Grande wrote, "forever n then some." 
Gomez gave Grande a platinum wedding band embedded with diamonds as well. The ring was designed by Solow & Co, and a spokesman for the firm told People, "They worked with Dalton on this." It is an elegant looking and sophisticated designed platinum and diamond pave ring. 
In July 2021, Gomez and Grande went on their honeymoon in Amsterdam.
Grande didn't keep the location of the couple's honeymoon a complete secret. She uploaded a slideshow of honeymoon images from her and Gomez in Amsterdam on July 11.