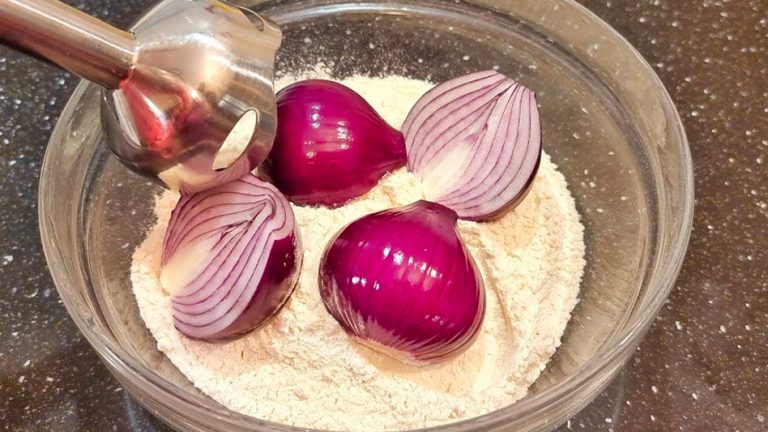 If you have a lot of onions around and just can't gobble it up as salad, then don't you worry, we've got you covered, we have a delicious recipe for you to make in your free time.
Ingredients 
1 large onion, cut into 1/4-inch slices

1 ¼ cups all-purpose flour

1 teaspoon baking powder

1 teaspoon salt

1 egg

1 cup milk, or as needed

¾ cup dry bread crumbs

seasoned salt to taste

1-quart oil for frying, or as needed
The recipe
Take a deep fryer and heat oil in it at 185 C

Separate the individual rings from the onion slices.

Take a small bowl and stir together the flour, baking powder and salt.

Then take the onion rings and dip them into the mix prepared in the earlier step, make sure that the onion is coated properly and evenly.

Place these coated onion rings on a grill and place a aluminum foil below the grill for easy cleaning 

Let the coated onions rest on the grill till the batter stops dripping.

Take another place and put some bread crumbs on it 

Then take the coated onions and press them on the bread crumbs 

Let the crumbs stick to the whole of the surface of the onion ring.

Then remove the extra crumbs by slightly thumping the ring 

Put the rings into the deep fryer and let them remain there for about 2 to 3 minutes or till you find the color is golden brown, then take the rings and put them on paper towels for the excessive oil to be removed. Serve with a seasoning of salt or sauces
So just in case you've some extra onions around, you know you can put them to some good use by making these delicious onion rings and making a lasting impression on your friends and family.