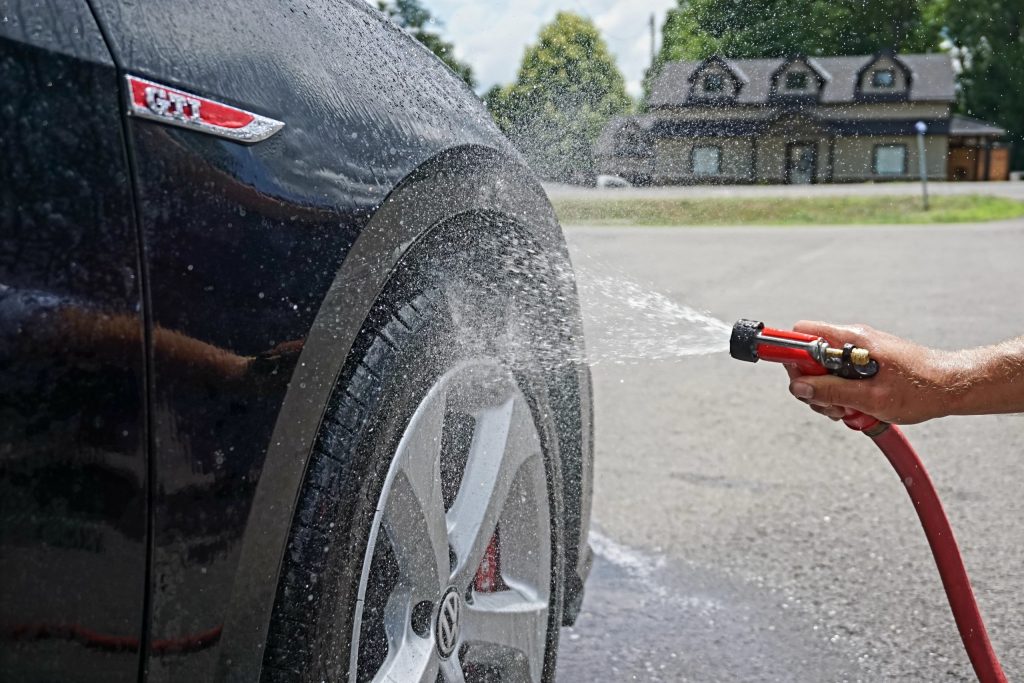 Owning a car is not having fun it comes with many responsibilities. You need to take care of its maintenance, change the engine oil and get tyre pressure checked by bringing it to garage. You need to pay for keeping it in good condition to make it drive for longer. Beside maintenance, you should also clean its exterior and interior regularly. And that's what we bring these nifty tricks for car that would make your car shine like never before.
This method works well for superficial scratches which is consist of dirt and dust but for deeper scratches you need to take your car into garage and get it done by any professional. To clean any type of superficial scratch all you have to pour little bit of nail paint remover which do not contain acetone on a microfiber cloth and rub scratch and you would see that it fade away.
After some while of driving, headlights of your car starts looking dull and dirty. And what you do to clean them is just wipe them away with dry or wet cloth. But now you can use this simple trick to easily clean them with toothpaste. Just grab a toothpaste and cover your car's headlights entirely in toothpaste spreading widely using your fingertips. Let it sit for 15 minutes.  Now grab an old toothbrush and scrub it at the headlights. You would observe that the color of toothpaste get change from white to brown because of the grime that's is present on the glass. After scrubbing, wipe headlights with a damp towel. You'll see that every inch of headlights starts shining after using this nifty trick of car.
We all have different types of rubbish around in our car that piles up if we don't clean our car from time to time. Even we carry many item like bottles of water, jump cables, pair of gym shoes, slippers and whatever you have.  Just throw out all the rubbish that you no more required in the car, try to clean it with this simple organizing trick- use a hanging shoe organizer and hang it on back of backseat with the help of two pieces of strings and using hooks. Put anything that you need in this to save space in your trunk for luggage and avoiding unnecessary mess created with un-organization of these items.
This simple and easy DIY is to clean upholstery of your car. Grab a spray bottle and pour 120ml of vinegar, 240ml of club soda and 60ml of lemon juice. Mix it properly by shaking the bottle. Now spray this solution on the surface you want to clean. Rub it properly with bristled brush. Now use a damp cloth/ towel to clean excess grime and dirt left behind after scrubbing with brush. This nifty trick for car cleaning works well on fabric upholstery and makes your car smell good too.
We all have experienced having food and snacks in the car and leaving behind small crumbs spread here and there in car as well as door bars. Cleaning them is such a mess and it's not possible to vacuum clean the car while driving long stretches. Try to use paper muffin liners in your door bars, granola bars or holders to prevent spread of crumbs around the car. So that you can replace it from time to time.
Image Source: Unsplash