When it comes to offering a boost of vitamin C to the skin, this face mask with hibiscus and amla is efficient. 
Vitamin C is like a tonic for your healthy skin. It has numerous advantages for skin like maintaining skin evenness, reducing dark spots, managing redness, fine lines and wrinkles. It aids in the moisturization of the skin and is essential for overall health. "The antioxidant qualities of vitamin C, as well as its involvement in collagen formation, making it a critical chemical for skin health," according to a study released by Oregon State University." Homemade face packs made with natural components are excellent for giving your skin the nourishing effects of vitamin C. A face pack made with hibiscus and amla, in particular, will help you improve your skin's health, brightness, and hydration. Here we have listed amazing ways in which hibiscus and amla can help your skin health.
Amla is a rich source of natural antioxidants and vitamin C. Vitamin C is known to offer anti-aging properties that helps to tighten your skin and give it a youthful look.
Hibiscus brightens dull skin thanks to its high vitamin C level. Hibiscus also contains AHAs, which exfoliate the skin by eradicating debris and dead skin cells. This flower contains antioxidants that fight free radicals, preventing fine wrinkles and age spots on your skin. 
Getting excited about giving your skin love of these wonderful flowers & fruit. To make the hibiscus and amla face pack, gather the following ingredients:
Take 2 tablespoon of pure

hibiscus powder

or else take 1 hibiscus flower

Take 2 tablespoon of amla powder or else take1 medium size

amla

 

1 tablespoon of honey, to bind ingredients and to provide moisture to skin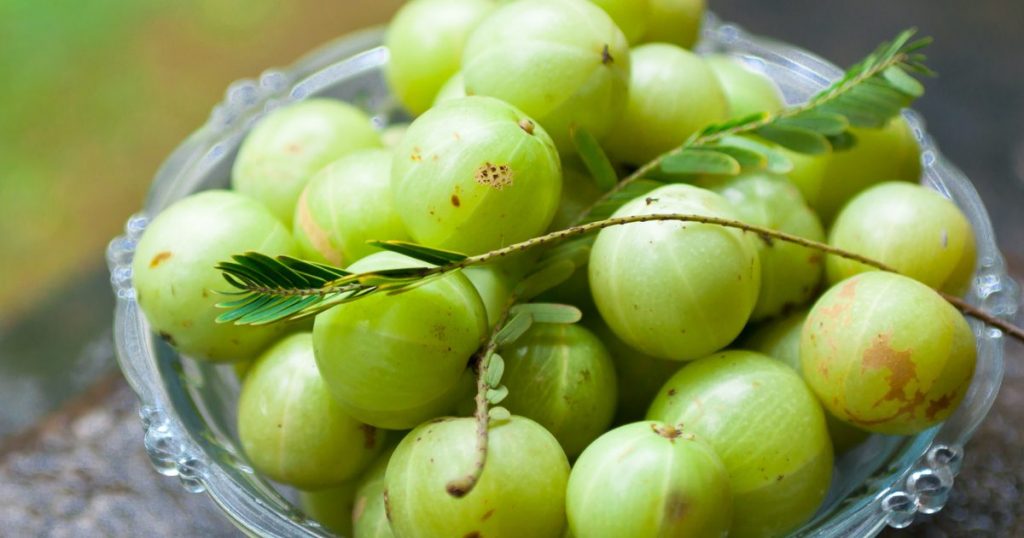 Let's make hibiscus and amla DIY face mask-
Procedure 1: If you have hibiscus powder and amla powder both then take both ingredients in a bowl and add honey. Stir it till all the ingredients get mixed uniformly. And your face pack is ready.
Procedure 2: If you don't have hibiscus powder, you can use hibiscus flower. Soak it overnight in water then ground it into a paste. Same if amla powder is not handy take an amla, blend it and make paste with it. Now take hibiscus & amla mixture into a bowl and add honey to the mixture. Mix it properly and your face pack is ready. 
How to use this face mask?
First, steam your face for at least 5 to 7 minutes in order to open skin pores. The absorption of the chemicals into your skin will be improved by opening your pores, doubling the advantages of the hibiscus-honey face mask. Now apply the hibiscus and amla face pack to your entire face also covering your neck region. Leave it for approx 20 minutes to get dry. Once the pack has dried, wash your face with tap running water. To reap maximum benefits, this face mask should be used once a week. 
So, ladies, treat yourself to this natural goodness and nutrients with this handmade face pack!
Want to keep this article for later? Pin it on Pinterest!